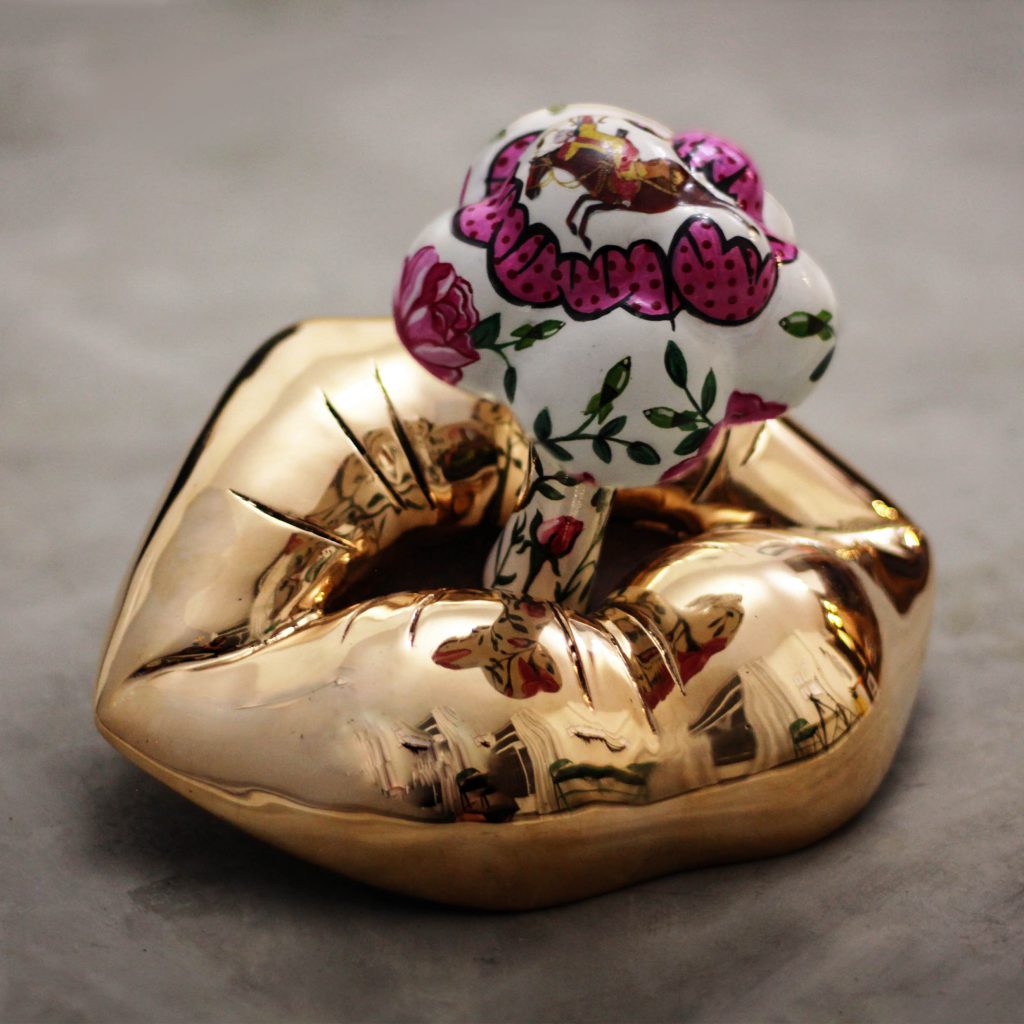 BOOM
The lip project is a continuation of the project I started a few years ago, but last year a new concern led me to revisit this project with a new approach.
 In recent days, in the face of the threat of war, the cattle epidemic, the corona various and unnatural accidents and...
 It has made me aware of how much human life is exposed to all kinds of serious injuries that can cause much pain and suffering to any member of society.
 ?
I think we underestimate the power of words and the influence that everyday conversations have on us.
 A simple sentence can completely change the image a person has of the world or destroy it so much that it takes a lot of time and energy to rebuild it.  Such an effect can be a source of deep pain and suffering!!!
The volumes protruding from the lips are actually a kind of nuclear explosion, on which are painted Iranian flowers and chickens, which are at war.